Welcome To Mark's poems and stories
Hi,
as you all know my life so far hasnt been a easy one in past times
i changed my life for the better tought myself i had a reson to live a reson to be me.
i started expressing myself better ways this is where writting stories and poems came in.
i felt i had issues, problems i couldent deal with myself but in a fatasy world it was ok cos none gets hurt, and you can reach out to others to feeling the same.
so this site is and will be the base where my work (more pleasure) will live.

as you will see all pages are labled and all storys are labled too
PLEASE email me or leave a mesage in my guestbook telling me your thoughts on the site and poems and storys
and any ideas you may have.
i hope you enjoy them as much as i enjoy writing them and tell your freinds to drop by too.
This is my first poem
This one i wrote when i was depressed ( and a carer used to take me out for trips)
Its called i am sad

I sit alone in my room
I am thinking of doom and gloom
But then my mates come round
And then all is really sound
But deep down inside
I get this feeling
That when get home
Every thing wont be so appealing
I just wish it would change
I wish it would go
I can dream but oh no
Its not real
Ill just sit and cry my self to sleep
Like I always do
Even during the week
I just wish everyone could see
All the hurt in me
But they cant so ill go back to my dreams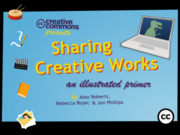 Notifying Visitors of Site Enhancements
Ryme Time
nearly 7 years ago i got the internet it was great i had fun joy
only truble is the internet isnt a toy
and people get hurt oh boy

some of my friends are alot older then others
time has coome time has gone and some of them friends are know my brothers
well know has come the time for me to write to all
because i feel the bounce has gone out of my ball
i feel its time to stand tall
and ask you all
where does my future lay or fall?

where is all the fun at?
do you think i should limp back to chat?
i kneed a little help to find the way
so if you could find it in ur heart to reply by the end of today
i would be greatfull and say YAY
if you feel the chat servers the way
please send me the server url
but make it a nice 1 not 1 that will make me herl
so i bid you all a fond farwell
please do not tell
how bad this ryme time was